Security Systems Condos on the Beach
Beach condos need security systems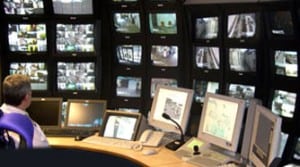 Condos on the beach are more susceptible to theft and intruders, since so many are rented out to various vacationers. It's not like living in a building with year-long residents who know one another. And even if there are some permanent or long-term residents, no one can watch over your condo every minute of the day.
Even if your condo has a concierge or security guard, the truth is they can't supervise your space at all times. The concierge or security guard isn't stationed right outside your unit. There are always people walking the halls who can gain access to your place.. You need security and peace of mind that comes from a monitored alarm system.
With 24/7 active monitoring from Atech Fire & Security Systems, you can sleep easy whether you are home or not, knowing that help is only minutes away. In the event of an emergency situation, such as a break-in or fire, your state-of-the-art equipment will immediately notify us. Within seconds the appropriate emergency services are contacted and dispatched to your home.
Security cameras are a very useful tool for condo owners who rent to others. They can help you notice when guests bring additional people, try to sneak in pets or check out late. They also help make sure that your cleaners and maintenance people show up on time and help you time how long service people are in the house.
Condos have several people with access to them. Building superintendents or maintenance workers can enter your unit without your knowledge. Getting a home alarm system can let you rest easy knowing that you'll be notified if someone is ever inside your place without your permission. You deserve the peace of mind of knowing if an unauthorized worker is inside your home, and a home alarm system provides that.
You can stay connected to your condo from wherever you are through your smartphone, tablet or computer. Using the highest quality, cutting-edge products, Atech Fire & Security will work with you to customize solutions for your condo to keep you in touch when you're not there.
You may also save on your home insurance premiums. Most insurance companies will give sizeable discounts to homeowners who have had security systems installed. Each provider has unique and specific security requirements for discounts—check with your insurance company today to see how you can make your home safer, and save money!
Call ATECH Fire & Security today to learn more.
Atech Fire & Security provides design and technical services to commercial, industrial and governmental clients. We specialize in security and electronic systems with a wide array of services. These include conceptualization and planning, design, integration and implementation, as well as acceptance testing and follow-on support. The diversity of our experience allows us to address a multitude of specialized areas within the fields of security and electronic systems.
Call 1-800-FL-ALERT today to learn about how to obtain the best protection against security breaches, theft and other criminal acts in your building. You may also complete and submit the online contact form and we will contact you.
Our business is A+ accredited by the Better Business Bureau! We will be happy to explain the details of our products and services so that you will fully understand what we do. We look forward to serving and protecting you!